Prêt-à-conduire, the tailor-made driving school in Geneva offers: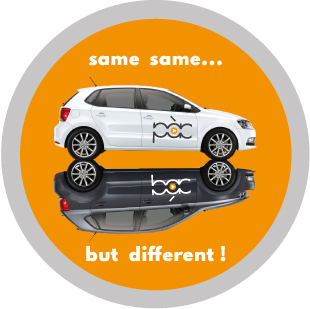 Prêt-à-conduire supports soft and mixed mobility. Having your license does not mean driving every day!
Prêt-à-conduire cares about the ecological impact of its fleet: our vehicles are low-pollution.
We use the VW Polo, a small manoeuvrable car, narrow enough to make crossing other cars in two-way traffic easier. Spacious interior for comfortable and safe driving.
And you have the choice between an automatic and manual gearbox and switch from one to the other depending on your needs.