Blue driving license exchange
(old license, color blue, A5 format)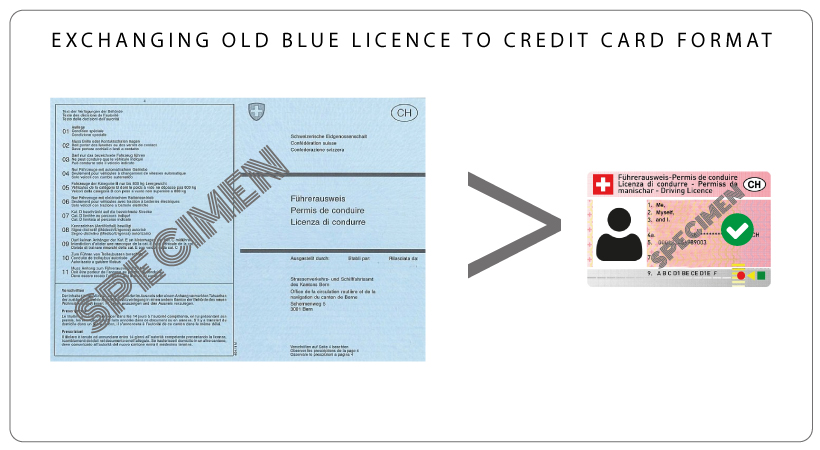 If you have an old blue driver's license, you have to exchange it for a license in credit card format (PCC):
when the data indicated must be modified (change of address, origin, name, addition or deletion of a condition, etc.);
when applying for an international driving license;
and in the case of driving license withdrawal.
The change must be made by January 31, 2024. After this date, the license will no longer be valid as a document of legitimation (the driving license will nevertheless remain nevertheless valid in Switzerland); be careful when driving abroad, the old blue driving license may not be recognized as a valid document.